Microsoft released
Windows 8 Developer Preview
a few days ago to give developers and whoever else a sneak peak into the new Windows version. They released it in ISO format which can be burnt to a DVD and installed on a computer. How old school. The best way for most people to experiment with it is installing and running it on a virtual machine. The problem is both VMware and Microsoft Windows Virtual PC can't run it.
It's a little odd that Microsoft would release Windows 8 Developer and not give people the ability to download the Virtual PC based version in addition to the ISO files. Note to Microsoft, if you want to push Windows Virtual PC market share up, release your downloads in the format for quick running.
To install Windows 8 Developer Preview you need to use
VirtualBox
.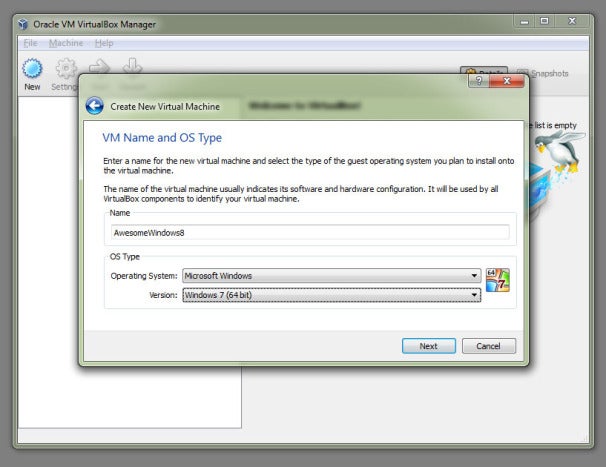 PCWorld has a good write-up on installing Windows 8 Developer Preview on Virtualbox:
http://www.pcworld.com/article/240117/how_to_download_and_install_windows_8_into_a_virtual_machine.html